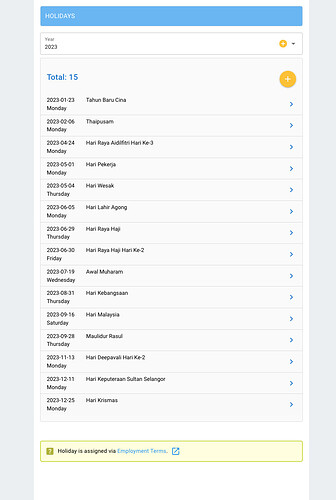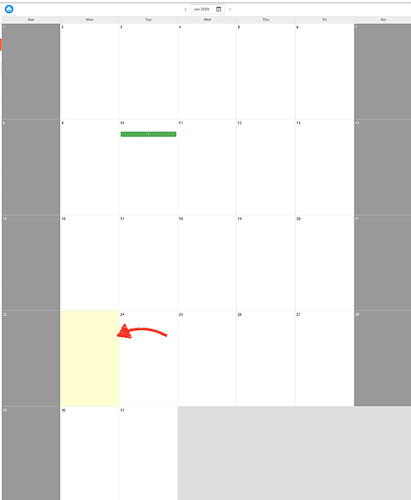 CURRENTLY…
HOLIDAY need to be keyed in MANUALLY.
In Planner (Pic 2), Holiday title/desc will only appear when cursor hovered or clicked.
.
.
SUGGESTION…
By DEFAULT, Common holidays had been keyed in. ie. New Year, Labour Day, National Day, Christmas etc.
Can select some or all Holidays to be duplicated onto same year or next year. Will ease off & fasten the process of plotting the holidays into the system.
In Planner (Pic 2), make the title/desc of the holiday appear by default. No need to hover or click.
.
.
I ask for these features because most of the time, the work is tedious and REDUNDANT. Should already be a default setting when things redundant. save time (not waste time).