Meaning that only IOS version is affected when updated the apps right?
That's what I know so far. And specifically, only iOS 16.4+ affected.
Since yesterday some of our employee facing issue to checkIn. they dont find they option for checkIn.
Kindly check and solve this issue as soon as possible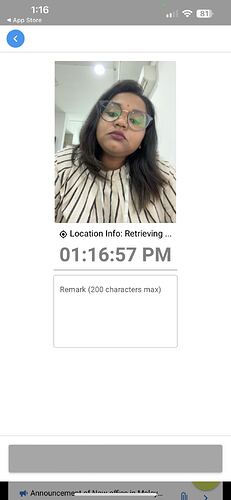 Please check the replies in this post.
So When it will be sort it out?
Sorry, I have no idea too.
Android works.
iOS 15 and iOS 16.1.1 work. only iOS 16.4 and 16.5 don't work.
use an android phone to check in for the time being
any possible to downgrade the Hr.my version back to M43 for the time being? because the M43 is working fine.
I know, I wanted to do so too, but AppStore does not have such support.
Anyhow, I think I found the reason already. Will provide a new version to temporarily solve this problem in these 2 days.
The latest update from this app makes my account cannot check in. Already restarted and uninstall then install back. And found out that the hr apps cannot detect location
Please check the replied in this post.
hi same issue too. most of my employee after update to new version cant check in and checkout since yesterday
I have just submitted a new M44A version to AppStore, currently pending AppStore review. Once it's done, you may download and try again.
encounter the same to my iphone , no problems with androids
OK, please wait for M44A, already submitted to AppStore, pending review.
after update m44a. check-in and clock-in locations is back to normal for our stafff iphone 16.4+, tq admin